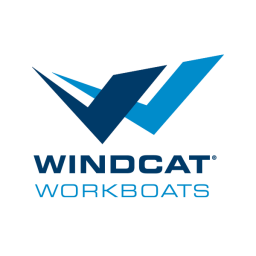 Windcat Workboats International B.V.
Gepubliceerd: 21 dagen geleden
Allround Accountant
Gepubliceerd: 21 dagen geleden
Allround Accountant
IJmuiden, fulltime

CMB (Compagnie Maritime Belge) is a diversified shipping and logistics group based in Antwerp. CMB operates and owns 139 vessels for dry bulk (Bocimar), container transport (Delphis), chemical tankers (Bochem) & crew transfer vessels (Windcat Workboats). CMB is also active in cleantech (CMB. TECH) and real estate (MCA Facilities, Maritime Campus Antwerp). The head office is located in Antwerp. In addition, CMB has offices in Singapore, Hong Kong, Tokyo, Germany (Hamburg), UK (Brentwood and Lowestoft) and the Netherlands (IJmuiden). Worldwide, there are approximately 250 people working within the CMB group.

CMB.TECH Netherlands (CMB.TECH brings hydrogen to the industry | CMB TECH) and Windcat Workboats (Welcome to Windcat Workboats | Windcat Workboats) are looking for an enthusiastic, new colleague to join our Financial accounting team in IJmuiden. In this position you will have an important role in the day to day administration, monthly closing process and process improvements. Additionally you will have the opportunity to co-operate with our Accounting team in our head office in Antwerp. You will be reporting to Willem Van Der Wel, Managing Director.

What is your role about?
Responsible for the accuracy of accounting entries, maintain daily accounting documentation and data according to compliance standards.
Develop and maintain General Ledger, Account Payables, Account Receivables, Cash process via the company's accounting system and complete relevant monthly reconciliations.
Timely and accurate Dutch reporting of the monthly and quarterly Financial Statements and disclosures.
Interacts actively with Finance, Accounting and other relevant departments in the group and, with third parties.
Maintains financial security by following internal accounting procedures.
Planning and Preparing Annual Financial Statements in Dutch GAAP or IFRS.
Preparing comments on the monthly and quarterly reporting.
Taking part in projects in order to improve the Financial Processes.
Provide accounting advice to management and other stakeholders.
Ad hoc reporting assignments and preparation of external audit. Liaising with the external auditor.
Set up internal calculation costs / cost allocations.
Keep yourself constantly informed of the evolutions within your domain.

What skills will bring you to the top?
Ideally possesses a bachelor or master degree in accounting on HBO or university level or equivalent work experience.
Minimal 5 years of experience in AR/AP and GL.
In-depth knowledge of both IFRS and Dutch GAAP Principles.
Excellent English and Dutch written and verbal communication skills.
Ability to set priorities, be flexible and highly accurate.
Hands-on and can-do mentality.
Ability to work independently and in a team.
Respect deadlines.
Good knowledge of Microsoft Office, Excel, PowerPoint. Knowledge of Oracle NetSuite is a plus.

Why join our journey?
Work hard, play hard, so enjoy 25 holiday days per year.
An attractive remuneration package.
Working in an international company, we are open to working from home.
A lot more.

Interested?
Apply now via the application form on our website.

Agency calls are not appreciated.
Solliciteer nu