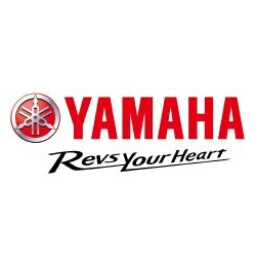 Yamaha Motor Europe N.V.
Gepubliceerd: 20 dagen geleden
Country Accountant
Schiphol-Rijk, Haarlemmermeer
Gepubliceerd: 20 dagen geleden
Share our passion:
Ever since our founder, Genichi Kawakami, established Yamaha Motor, it is our mission to give to ALL our customers KANDO. Not only with our products, but also to our employees. KANDO is a Japanese word to express the feeling of deep satisfaction and excitement you get when you encounter something of exceptional value, quality, and performance.
You have the opportunity to be part of Yamaha family.
For Yamaha Motor Europe N.V., located at Schiphol-Rijk in the Netherlands, we are looking for a
Country Accountant
in our Finance and Accounting Division.
About the role:
Together with a fantastic team of competent, engaged and driven colleagues you will play an important role in creating success for our business. You breath accounting and feel comfortable with advising your colleagues and our business.
The Country Accountant's role is a key role within a team of professional accountants. You will be responsible for the day‐to‐day management of the financial and administrative functions of the countries under responsibility, with main focus as the general ledger and the monthly/quarterly reporting preparation for consolidation. You ensure that financial transactions are performed and reported in accordance with policies and procedures as determined by the division's management.
Your responsibilities:
Prepare accruals, pre-payments, and provisions according to the divisions policies;
Generate and perform general ledger pre/post-closing journal entries;
Completion of monthly balance sheet and P&L account reconciliations;
Prepare and document periodical analysis of both B/S and P&L main accounts;
Co‐ordination of tasks required for the countries under his/her responsibility, performed by administrative staff of the division (cash & bank transactions, sub‐ledgers in A/P, A/R, fixed assets etc.);
Initiate improvements in systems to enhance standardization of F&A processes;
Support management during the audit fieldwork;
Ensure proper financials controls over financial reporting are in place in accordance with J‐SOX and the company's financial and accounting policies.
About You!
A motivated and inspirational colleague, happy to support the business and truly devoted to customer success. You are a humble team player, who is willing to learn and is not afraid to face challenges. Quality and professionalism lies close to your heart.
What do you bring?:
A bachelor degree in Finance & Accounting, Business Economics and/or other related studies;
4+ years of experience in Finance & Accounting, preferably within an international environment;
Working knowledge of the English language, both spoken and in writing. Mastering other European languages is an advantage (e.g. French, Spanish, Italian);
Excellent analytical and administration skills;
Ability to work unsupervised and use own initiative while having good interpersonal skills and ability to work in a team and be responsible;
Ability to multi‐task and meet tight deadlines on a consistent basis;
Ability to build strong working relationships with colleagues from different countries and cultures;
Experience with business/financial software packages (MS Excel, AS400, Cognos, Hyperion, SAP etc.).
What's in it for you?
A diverse and international environment;
We offer you the opportunity to work from home, of course, this includes working from home allowance and a budget for setting up your home office;
Commuting allowance, holiday allowance, and, 28 days off to enjoy as you please;
13th-month payment and you will participate in our Bonus Program;
Pension scheme;
Learning and development opportunities;
Discount on Yamaha products;
Your first contract will be a temporary contract, but with the intention to extend or offer an indefinite contract;
We support you in getting your motor or boat license;
Try out our newest models via our private lease plan and staff bike program;
Free fruits are available in our office;
You can enjoy breakfast/ lunch in our own restaurant "The Three Forks" at the office;
Get to know your colleagues during our company/team events and monthly afternoon drinks.
About Yamaha Motor:
Yamaha Motor Europe is responsible for coordinating the marketing and sales activities of Yamaha Motor products in the European marketplace, mainly: Yamaha motorcycles and scooters, marine outboard engines, Wave runner water vehicles, 4-wheel All-Terrain Vehicles (ATV's), golf cars, snowmobiles and generators.
Contact:
Sounds interesting? We are looking forward to receiving your CV and motivation letter at Recruitment@yamaha-motor.nl.
You can apply by using the LinkedIn apply button!
Note, an assessment will be part of our procedure.
Agency? In case necessary we know where to find you!
Solliciteer nu