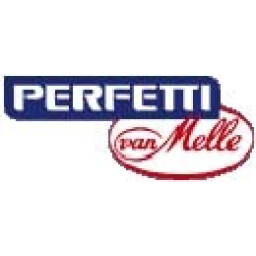 Perfetti van Melle
Gepubliceerd: 21 dagen geleden
Finance Business Partner Group IT at Perfetti van Melle in Breda
Gepubliceerd: 21 dagen geleden
SUMMARY
Are you a senior Finance Business Partner with extensive experience in IT-controlling and would you like to work within an international high paced, dynamic environment that is all about making things happen? Then this is your chance!
ABOUT THE JOB
For Perfetti van Melle, YER would like to get in contact with a Finance Business Partner Group IT. In the position of Finance Business Partner Group IT, you will act as financial business partner for both the CIO as well as for the IT Leadership team members and the global community. The CIO and the Global IT team are supporting the business by providing IT tools, IT support services and project management for IT tools implementations in order to successfully collaborate with the business functions and enable business growth. The Finance Business Partner Group IT will drive consistency, efficiency and value creation throughout the organization by improving, streamlining, standardizing and supervising processes. You will act as business partner to the overall Global IT community interfacing finance and IT stakeholders at Global level, BU level or OC level. The Finance Business Partner Group IT is part of the PVM Global Finance team and reports to the Head of Group Controlling & Reporting.
Main tasks and responsibilities:
Planning: consistent and efficient forecasting and budgeting process based on clear, accurate assumptions
Performance management: pro-actively monitor and challenge the financial performance vs. entitlement (budget and forecast)
Reporting: clear, and insightful management reporting
Support IT strategic goals' achievement by turning data into clear and concise analysis providing actionable insights and recommendations in order to improve IT results
Participate as Finance Business Partner to ad-hoc strategic initiatives
Provides challenge, decision support, financial optimization
ABOUT THE COMPANY
Perfetti Van Melle is a privately owned company that manufactures and distributes candy and chewing gum in over 150 countries worldwide. Today, Perfetti Van Melle is ranked as the third-largest sugar confectionery/chewing gum company in the world, second in Europe, with strong brands like Mentos, Chupa Chups, Fruittella, Frisk and Smint. The ability to develop products, varieties and flavours that meet the different demands and opportunities of markets is one of Perfetti Van Melle's keys to success.
OFFER DESCRIPTION
Contract of employment for an indefinite period of time
Collective bonus agreement (max. 15%)
240 holiday hours per year
Fixed expense allowance
Pension scheme (2/3 of the premium is paid by Perfetti Van Melle)
Laptop/mobile phone
 
CANDIDATE PROFILE
University Master Degree (M.Sc.) extended with CPA (RA) or MBA (RC/MBA) title
Proven track record of least at years 5-10 of working experience in Financial & Business Control in an international environment, preferably an IT service company
Strong ability to drive continuous improvement and other initiatives to leverage financial performances
Strong ability to provide support in building an effective Management Reporting framework
Project management skills to lead projects to optimize and improve reporting across IT
Self-starter with the ability to work productively within a dynamic and multicultural working environment
Strong problem-solving, analytical and prioritization skills
Ability to clearly communicate complex financial data to both finance and non-finance colleagues
Standard costing knowledge
Strong SAP knowledge
Power Query, Pivots, SQL and SAC/BI
Business Travel 5- 10%
 
INTERESTED?
For further information please contact Justin Dorst, +31 (0)6 292 391 00 or apply directly;
https://www.yerexecutive.com/eng/6461380/Apply.html?job=11620550&utm_source=Finance.nl&utm_medium=jobboard
Solliciteer nu