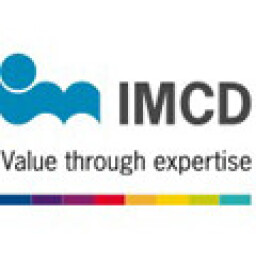 IMCD
Gepubliceerd: 16 dagen geleden
Finance Business Partner IT at IMCD in Rotterdam
Gepubliceerd: 16 dagen geleden
SUMMARY
It is an exciting time to join IMCD, while they're embarking on a Digital Transformation journey and offering you a career building environment - either in finance or IT!
As Finance Business Partner IT you're part of the Group IT team focusing on the finance processes. It's an opportunity to work with highly knowledgeable and passionate finance and IT professionals. Working together on supporting, improving and rolling out the centralized ERP solution and deliver financial solutions across multiple applications. Based in their Rotterdam head office, reporting to the Senior ERP Manager, you will work with central HQ and local finance teams across countries, ensuring a fit for use integrated system.
ABOUT THE JOB
Participate in the JD Edwards roll-outs to existing non-JDE and newly acquired companies
Assist the global organization, with the development of its user adoption and optimization of the use of system functionality through sharing best practices
Liaise with HQ Finance colleagues (Control, Reporting, Treasury, Tax) and local Finance leads as a business partner for Finance IT applications related topics
Understand end-to-end operational Finance (and non-Finance) business processes and their related requirements
Work with the business to design effective and efficient solutions assuring the quality and up gradability of the global ERP template
Analyse, evaluate and translate business user requests into user stories
Ensure that production releases are planned out with minimal or no disruption to internal and external business partners and system users
Establish the technical vision and analyse trade-offs between usability and performance needs, in collaboration with colleagues of other software products
Contribute to configuring and testing of the solutions
Support key users: provide and structure hands-on support on the fully implemented JD Edwards solution focusing on Finance
 
ABOUT THE COMPANY
IMCD is a market leader in the marketing, sales and distribution of speciality chemicals and food ingredients. Listed on the Euronext, Amsterdam, IMCD generated revenues of € 2,775 million in 2020 with nearly 3,300 employees in over 50 countries on 6 continents. IMCD's dedicated team of technical and commercial experts works in close partnership to tailor best in class solutions and provide value through expertise for their customers and a diverse range of world-class suppliers.
OFFER DESCRIPTION
IMCD offers a professional, dedicated and enthusiastic team in an international, best in class and dynamic environment.
Next to this, they offer:
A competitive salary and benefits package
Possibilities to work with modern and state-of-the-art IT systems
Many local and international career advancement opportunities
Support in relocation, if you live outside the Netherlands
 
CANDIDATE PROFILE
Minimum a bachelor's degree in Finance, Management Sciences or IT
7+ years' work experience in Finance & Control and/ or IT Business Consultancy
Familiar and proven experience with operational finance processes
ERP application (Oracle JD Edwards or other) experience as a user, superuser, consultant or similar is preferred
Good cross-functional team player and strong communication skills
Fluent in English (both verbally and in writing)
 
INTERESTED?
For further information, please contact Claudia van der Putte, mobile +31 (0)6 15 86 20 76 or apply directly.
Solliciteer nu