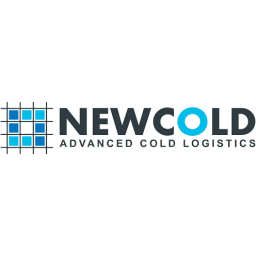 NewCold
Gepubliceerd: 12 dagen geleden
Reporting & Consolidation Specialist, the Netherlands (Breda)
Gepubliceerd: 12 dagen geleden
This is NewCold

NewCold is service provider in cold chain logistics with a focus on the development and operation of large, highly automated cold stores. NewCold strives to be crucial in the cold chain of leading food companies, by offering advanced logistic services worldwide.  We use latest technology that empowers our people, to handle food responsibly and guarantee food safety in a sustainable way. We challenge the industry, believe in long-term partnerships, and deliver solid investment opportunities that enable next generation logistic solutions.

NewCold is one of the fastest growing companies in cold chain logistics. We are expanding our teams to support this growth. More information on NewCold can be found on www.newcold.com and our social media.
About the Vacancy

To support our further worldwide growth, we are looking to recruit a Reporting & Consolidation Specialist to join our Financial Department. You will be positioned to form a reliable colleague for our internationally operating team. This team's activities include amongst others consolidated monthly reporting, further development of monthly management reporting, monthly reporting for holding activities (in cooperation with Manager accounting SSC), year-end consolidation and reporting for the group and contributions to NewCold accounting manual and related position papers for complex accounting topics. You will report to the Financial Controller and will work together with the Controller SSC Reporting. You will be based in the company's headquarters in Breda.
 
What will you do?
Monthly consolidated reporting for the NewCold group
Maintenance of NewCold's reporting tool (together with the Controller SSC Reporting)
Assist the Financial Controller with annual reporting and auditing process based on IFRS
Assist in annual reporting for statutory purposes for all Dutch legal entities in the NewCold group
Monitors the intercompany flows and positions within the group and solves variances
Contribute to further development and maintenance of NewCold accounting manual (including position papers for group auditors on complex accounting topics)
Maintain a set of effective procedures and controls to support effective and efficient execution of the above mentioned tasks
Job requirements

Who are we looking for?
You are a finance professional who is ready for the next step in his/her career. You are eager to learn new skills, share what you know, expand your network and contribute to the continued growth of NewCold. You have an affinity for financial accounting and financial reporting and preferably you have relevant experience with regard to the cooperation with a private equity shareholder. In addition you have:
A relevant academic or bachelor degree
At least 5-8 years of work experience in financial accounting and financial reporting within an auditing firm or a similar background within an international organization
Comfortable working in a fast-paced transaction-driven environment
Proven IFRS knowledge and experience
Experience with consolidation tools
Highly proficient in English
Excellent analytical skills

Are you up for the job?
If you are interested in this vacancy and would like to apply, please make sure that you leave your CV in English. Suitable candidates will be invited for a first interview with our Financial Controller, a second interview will follow with a wider group of NewCold team members.

Why would you want to work for NewCold?
With the prospect of many new construction projects all over the world in the very near future, NewCold offers the opportunity to join a young but powerful company in the field of logistic services. We have the ambition and the potential to rapidly become the market leader in the field of modern and automated cold storage with additional supply chain services such as transport and distribution. Although our proposition comprises an attractive benefits and compensation package, the (international) scope, variety and impact of the position may appeal to you even more.
Can we welcome you on board as our new Reporting & Consolidation Specialist
to help us to continue our successful growth?
Solliciteer nu